Chapter 3:
What is happening with our NWEA benchmark scores? Hint- we are on our way to having over 50% remain below proficiency*
Preface:
The district has stated on multiple occasions that the state MAP data is not the best source of information to measure our student's growth. The district has repeatedly indicated the NWEA scores are a better measure. Unfortunately, the NWEA scores have not been disclosed by the district. Pursuant to a Sunshine request, we received the most recent data. We have compiled the data below. In addition, we want to emphasize that this information is not reflective of our teachers but rather the likely changes in literacy and math programs.
How we analyzed the data:
Once the LS District provided the data, we placed that data in tables in order to understand where we are in our proficiency rates. We can see from the indicated results that it is important to have a good understanding of the causes for such a high number of students below proficient.
NWEA Information:
RAW DATA from Sunshine request:
In order to independently analyze, please download the original LS district data and then use the bellow NWEA link page 21-24 to understand the numeric cut off values for each grade and period.
Source: NWEA

NWEA takes the total grade average score and gives a probability of the average student likelihood to passing with state standard proficiency. When the probability is low (e.g. less than 50%), it means that more than 50% of the students are currently not likely meeting the state standard with "proficient" or in other words, failing.
Performance Results: Language Arts- Reading 2021-22
Grade
NWEA
Fall LS
NWEA
Winter LS
NWEA
Spring LS*
NWEA: Average Probability for MAP Proficient
4th
203
208
–
65%-78% probability to meet proficient (CUT=205)
5th
209
212
–
35%-50% probability to meet proficient (CUT=213)
6th
214
217
–
42%-58% probability to meet proficient (CUT=218)
7th
219
222
–
42%-58% probability to meet proficient (CUT=223)
8th
222
224
–
50%-65% probability to meet proficient (CUT=223)
Performance Results: Mathematics 2021-22
Grade
NWEA
Fall LS
NWEA
Winter LS
NWEA
Spring LS*
NWEA: Average Probability for MAP Proficient
4th
202
209
–
50%-67% probability to meet proficient (CUT=208)
5th
210
216
–
20%-34% probability to meet proficient (CUT =219)
6th
216
220
–
26% probability to meet proficient (CUT=224)
7th
223
227
–
33%-58% probability to meet proficient (CUT=229)
8th
227
230
–
5%-15% probability to meet proficient (CUT=236)
NWEA 2021-2022 current indicators.
When looking at the current year, up to the winter test disclosed we can see that the patterns are the same or worse than last year. This is concerning because the current year did not exhibit a pandemic interruption like the last and had in-person learning from the start of the year. The data indicates that we are no closer at closing our gaps to a Missouri state standard proficiency with the current trajectory.
* Based on current NWEA progress projection
Chapter 2
What is happening in Lindbergh Schools Education – Part two, the "Living Curriculum"
In 2018/2019 when the new curriculum was approved by the Board, the Board was also presented with a disclaimer in place advising that the program can and will change over time, this is the definition of a "Living Curriculum".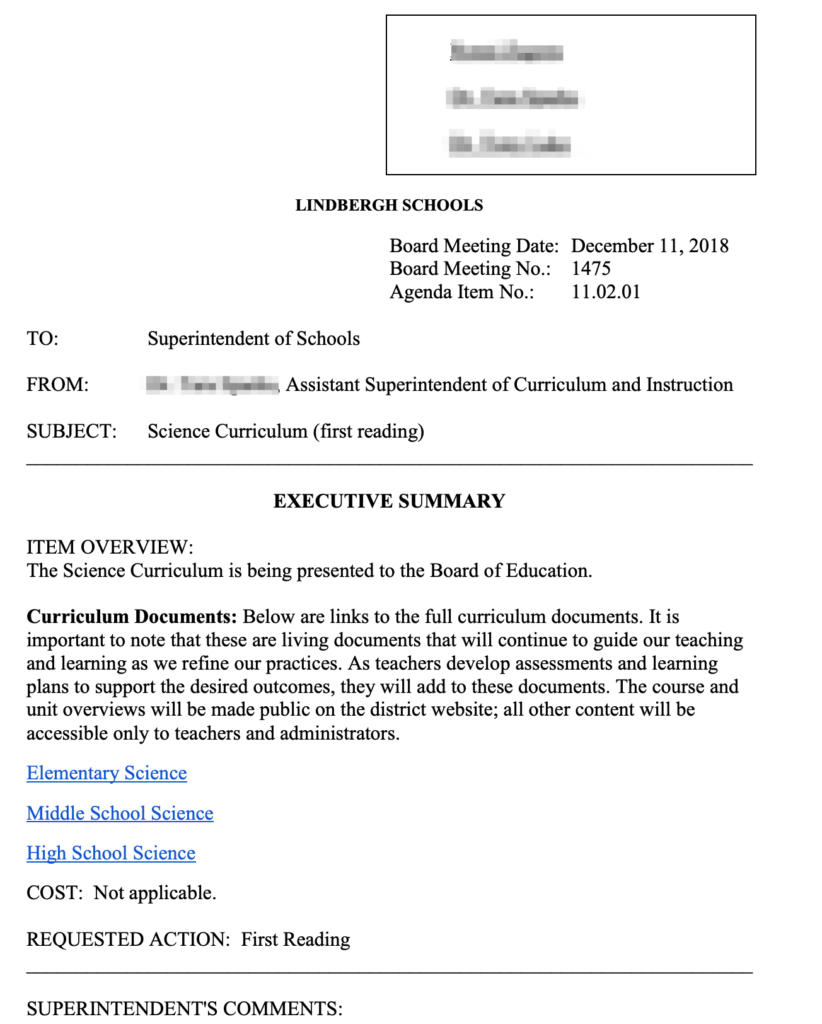 Source: BOARD DOCS
This promoted a change or shift in how curriculum is implemented. The following presentation slides were presented to the board advisory committee that indicate the shift away from "instruction" and move to "curriculum".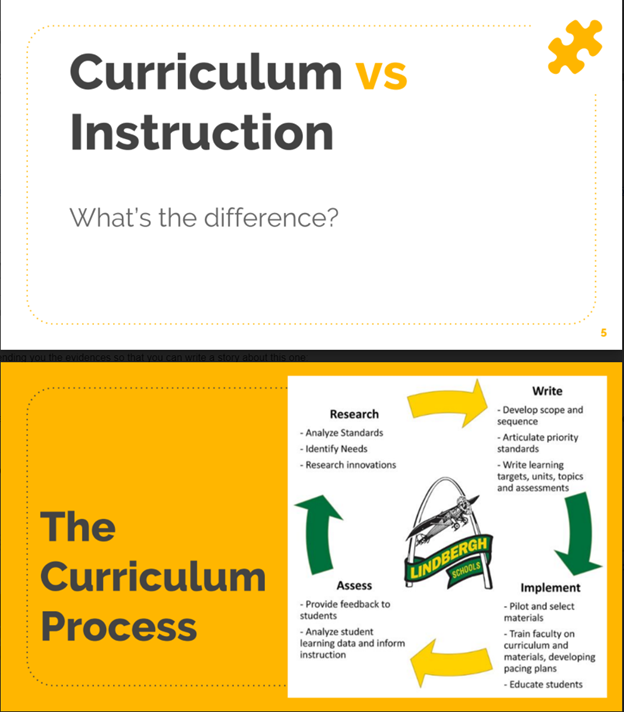 …but not just a curriculum but a "living" one.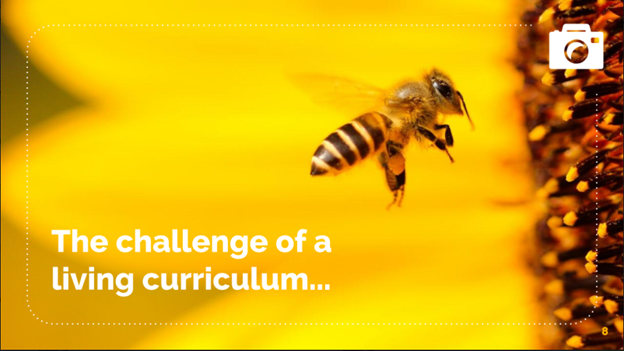 *source BOARD DOCS
Now let's examine what happened as a result. If we look at English 2 Honors, we see the following original board approve curriculum book list: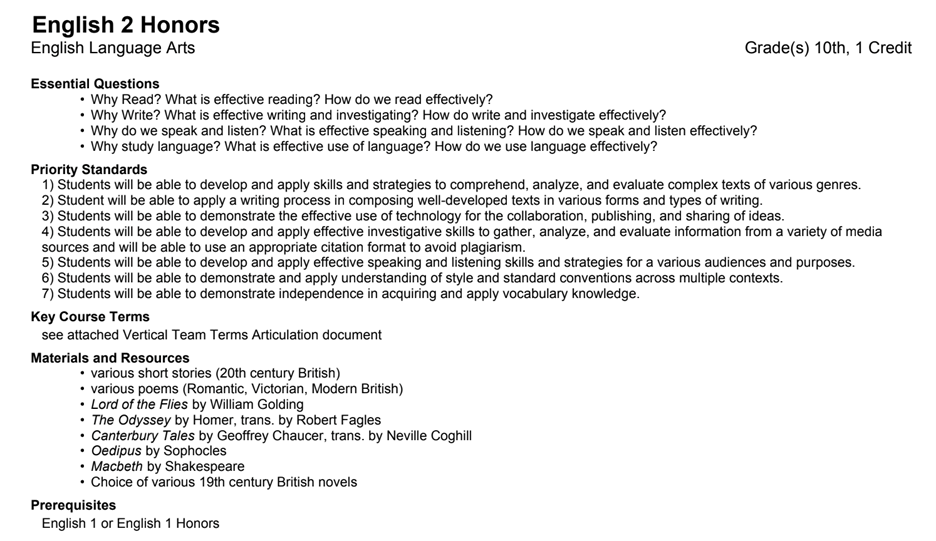 The books are mostly classic literature with literacy and educational value. Such as:
Lord of the flies
The Odyssey
Canterbury Tales
Oedipus
Macbeth
Etc.
The "Living" curriculum allowed for a replacement to the following books in its place:
"Ceremony" (mental illness),
"The House in the Cerulean Sea" (emotional abuse of children)
"Monday's not Coming" (physical and sexual abuse)
"Their Eyes Were Watching God" (domestic violence and sexual assault)
"The Water Dancer" (sexual, physical and emotional abuse)
"The girl who fell from the sky" (Domestic child abuse and suicide)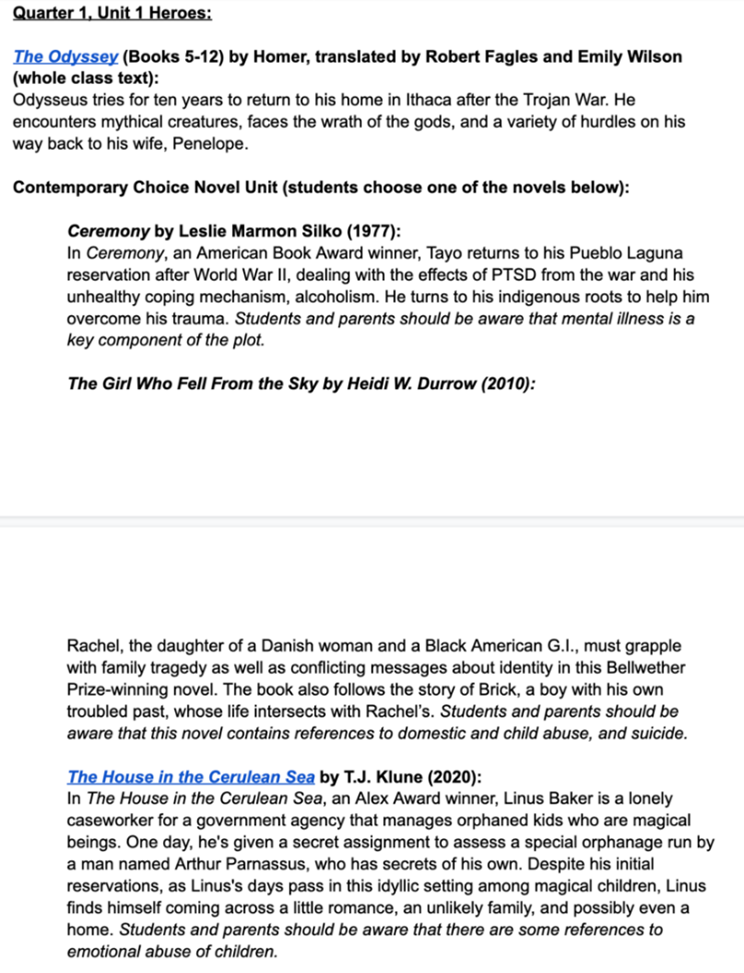 This is the result, removal of board approved curriculum and dynamically granting it to different sources.
Other effects:
The introduction of unapproved curriculum
Use of narrative or un-objective lenses, including CRT (Critical Race Theory)
Disparities between different teachers and inconsistencies as to what educational material the students are learning.
Proliferation of ideological and/or political doctrines as a method of delivering the curriculum instead of an objective vantage point that allows for the students to apply their freedom of conscience and promote a healthy debate.
Chapter 1
MAP MATH- Class of 2024 tracking from the 3rd grade to the 7th grade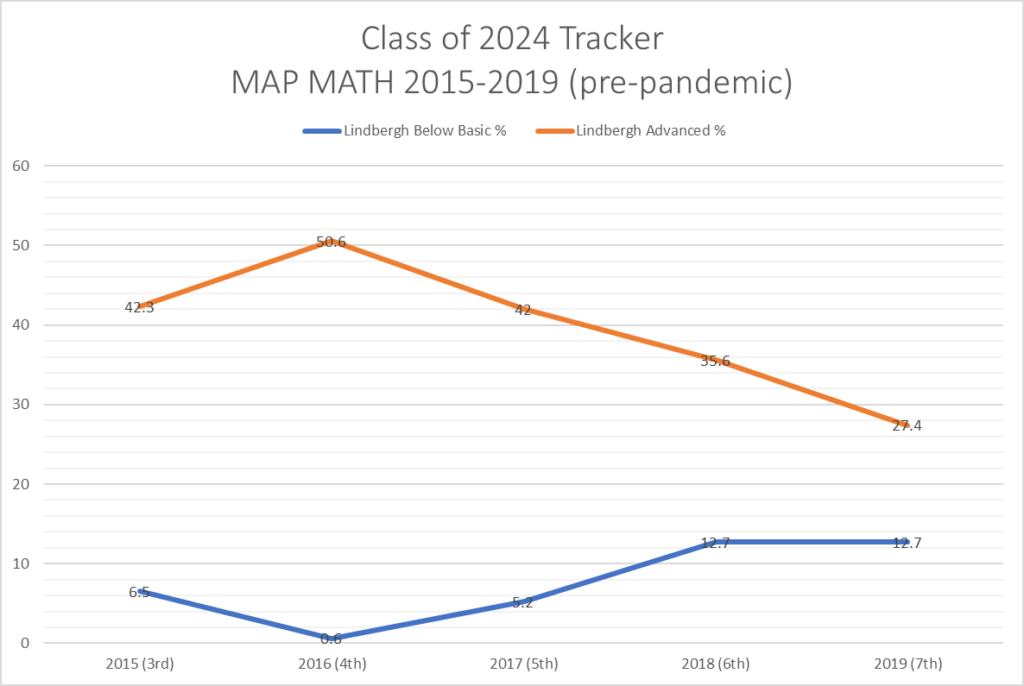 This graph tracks the class of 2024 through the years. The orange line shows the percentage of students in advance math in 2015, from 2016-2019 there is over a 23% of total students that dropped out. In parallel, we see an increase from 0.6% failing with below basic to over 12.7% in 2019. All this is pre-pandemic.
MAP MATH- every 3rd grade from 2015-2021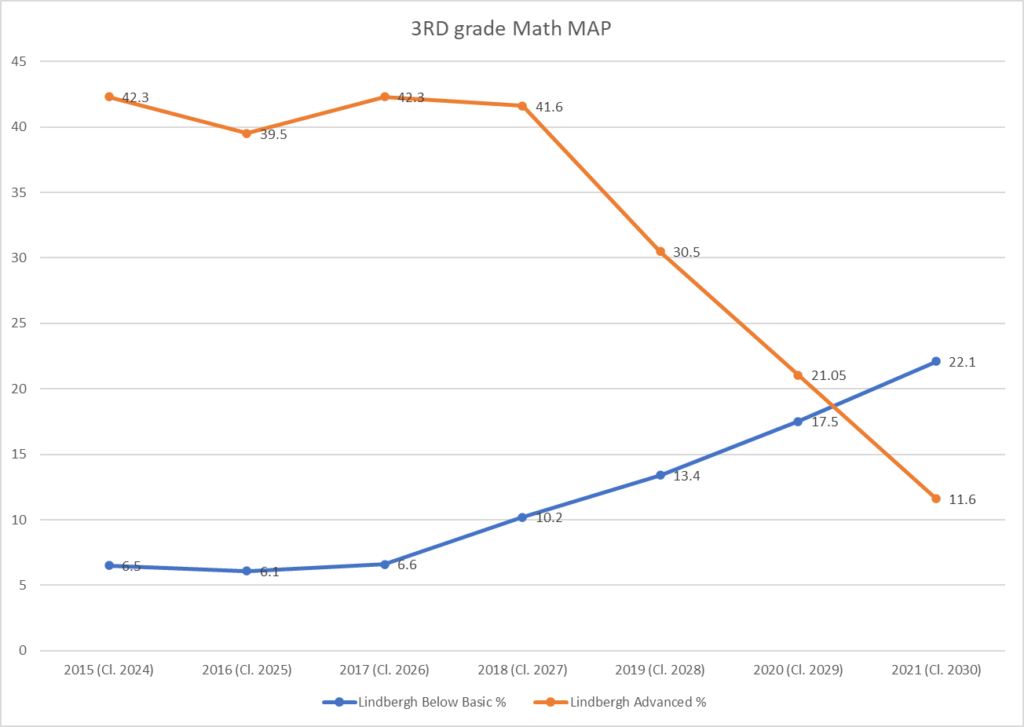 This graph shows a different angle of the data, we look only at the 3rd grade from 2015-2021, each class of the 3rd grade is measured. In 2015 we had 42.3% of students in advance math and only 6.5% below basic. In 2019 (pre-pandemic) we were down to 30% in advanced and failing went up to 13.4% of all students. In 2020 there were no MAP tests because of the pandemic, the number there is an average of 2019 and 2021 and is a projection, it is interesting to note that the graph remains linear. Finally in 2021 we see the graph got inversed with now 22.1% of all students below basic (failing) and only 11.6% of students remaining in advanced math.
It is hard to pin point a single cause for this tragic decline in our beloved school district but we can point to a number of likely contributors:
Removal of math intervention in 2019
Change of curriculum
Living curriculum approach introduced in 2018
A switch to Missouri State standard based learning
In the coming weeks we will continue to analyze and demonstrate other statistics, stay tuned!
All data sources are taken from DESE